I finished it! I finally finished it! I really like it on the board that I used and I used foam core to make it stand out a bit more. I finally found the label for the fabric I used and it's called Flossie's Celadon Glenshee linen.
Now I'm on to working on the owl mitten for sister in law. I'm using 30ct. Dower Linen with DMC and the black is Mandarin floss. I absolutely hate DMC black for the way it looks fuzzy. This should hopefully be a quick stitch.
I was looking on Etsy last nite and I came across a lady in the Ukraine who does cross stitch patterns. My grand daughter, Peyton, loves Beauty and the Beast (Disney) and I saw that this woman had a pattern for an abstract of this movie. I purchased the pattern and yesterday I went and bought all the floss needed. I think I'm just going to do it on cream Belfast. She says white but I don't use white unless I really have to. Living here in Orlando, they really drive home the Disney trademarks and how you don't tread on their toes. I feel like I've done something illegal by purchasing this pattern. Should I feel this way?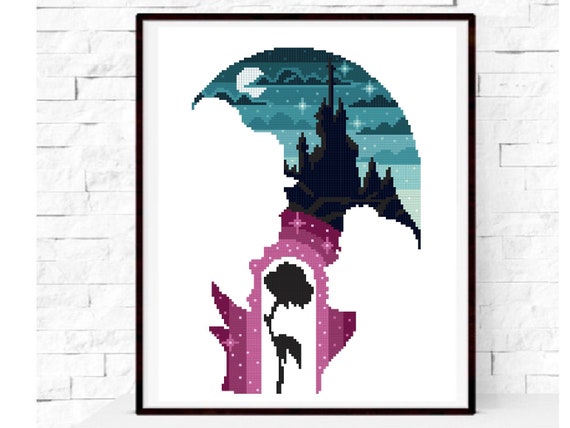 I'll leave you with a chuckle...
Blessings on this perfect Sunday,
Barbara